Attendees on last week's London Metal Exchange / Euromoney Learning courses took full advantage of the interactive nature of these sessions to ask all sorts of questions about the LME.  Any time there was a pause, there was always someone there with a question. At the end of the course, one of the quieter participants note how much more they had learned from the extra explanations.  If you have any questions about the LME and it's products, why not attend a course and get the answers.
"I sincerely recommend to attend this course to all the users that are approaching the LME world."
"Was really impressed with the trainer and the format of the course. Even though it was online you still felt like you were in a room of people."
"Even on a virtual environment there has been a successful capacity to handle moment of tiredness with fun and education."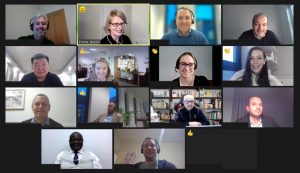 Courses are scheduled to coincide with the business day in Europe, the US, Asia and the Middle East.  Check out 
Upcoming Courses
 to find a date and time zone that works for you.