On the London Metal Exchange ("LME") courses you never know who will be on the course with you.  This week's "Introduction to LME Cash-settled futures" had excellent representation across geographies (Africa, Europe and the US), across metals (steel, lithium and base metals) and across industry sectors (recyclers, refiners, traders and construction).  A surprise attendee was a US based artist who uses metals in their sculptures.  Discussions around the main topics were full of helpful insights particularly from the price reporting agencies.  All too quickly, time was up and the trainer had to call time when it looked like several side deals might be concluded there and then.
And the verdict?
100% found the level of the course was just right
100% will use what they learned immediately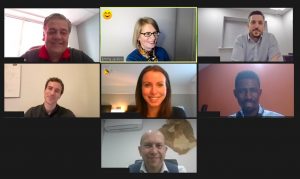 And we look forward to seeing the artwork inspired by the day.
Whatever your motivation, why not set aside time in your diary to join the next session on 17th June 2022?