Last week's London Bullion Market Association ("LBMA") training courses got rave reviews despite a few hiccups along the way.  A brief internet outage dumped the trainer out, and the builder next door starting to cut through concrete slabs drowning out all conversation.
The attendees were superb throughout.  While the trainer was getting reorganised, one shared their personal experiences of being part of the gold fixing, the forerunner to the current LBMA price process.  And we all laughed at the willingness of the builder to stop work early on a Friday afternoon so that we could complete our leasing workshop.
"Great foundation with the right pace and content"
"The workshops helped understanding tremendously"
"The training was delivered professionally, with knowledge and with a human touch"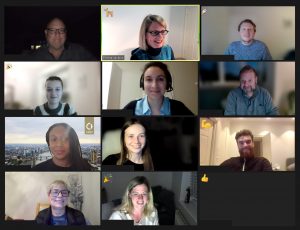 Top marks to the group on the "How to Use Loco London" course as they achieved the stretch target of completing a bonus case study by racing through the standard course materials in record time. It was a satisfying end to a great two days.
"An Introduction to Loco London" and "How to Use Loco London" are scheduled to run on 22nd and 23rd February 2022 respectively.  Follow this link to secure your place.