Think back to April 2020.  Day-to-day life had been turned upside down across the world. The talk was of "a new normal", Zoom, R-numbers and acronyms such as WFH.  Open outcry trading was suspended at the London Metal Exchange  and LME / Euromoney Learning introductory courses went virtual.
Fast forward a year.  How well we can adapt when we must.  The training courses now incorporate best practice in virtual delivery and networking alongside the personal touch of an experienced live trainer.  The verdict is in.  Course numbers are back up to pre-pandemic in-classroom levels.  Virtual definitely delivers.
"This was an eye opener to the world of commodity hedging for me"
"This course was an excellent combination of some basics as well as practical examples to get to grips with what actually happens in real life"
"I feel I will be able to work with my suppliers better"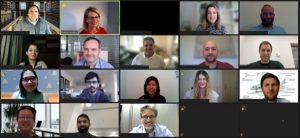 Courses are scheduled to coincide with the business day in Europe, the US, Asia and the Middle East.  Check out Upcoming Courses to find a date and time zone that works for you.