Last week's "Introduction to Loco London" course offered by  London Bullion Market Association ("LBMA") was notable for the range of participants in different timezones.  We had a dedicated early bird who joined us at 3am Chicago time and we saw the glow of a sunset in the backyard of our Australian participant.
This introductory course covers numerous aspects of precious metals markets and is ideal both for new entrants and those looking for a refresher or a chance to fill in knowledge gaps.  Groups are kept small to encourage discussion around the formal course materials.  Last week we had excellent first-hand insights into "behind-the-headline" events such as difficulties of transporting bullion at the onset of COVID-19 and the dislocation between London and New York gold prices.
"It was definitely worth spending at day to receive a simple, easy and overall overview of the LBMA Market and its mechanisms"
 "Very good course, very informative and exactly what I was looking for"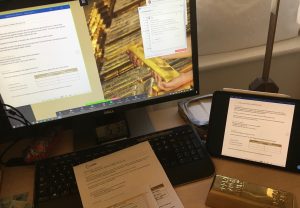 Due to the global interest in the course, the next two dates in are timed for the US (5-Nov) and for Europe (12-Nov).  Check out 
Upcoming Courses
 for links to find out more and to reserve your place.